Glass Horse Sculptures by Malem
Flameworked borosilicate glass horses - Fire the passion!
For me creating glass horse sculptures at the torch is like drawing in three dimensions with molten glass. It took many years to achieve the level of detail I wanted for my glass horses using the very unforgiving and technical medium glass is. But the fascination to see it glow in the flame, the beauty of the way glass interacts with light ignited a true passion in me. Not much can compare to the fascination of watching a glass horse dancing in the flame as it progressively comes to life.


Making the world a better place one horse at the time...
Sharing the beauty and the spirit of the horse.
Each Glass Horse Sculpture is a unique Art Creation
Wood or glass base included
Meet the Equine Spirit
Get Inspired
Glass Horse Orders: I can create a glass horse from picture references or specific requests. Contact me to enquire about options and prices. I will be happy immortalise your horse, create a unique special gift for the horse lover in your life or have the horse of your dreams come to life!
Available Glass Horse Sculptures
Black Jack

ORIGINAL
Black Jack
Black Jack
5.5" x 6.75" x 8.5"

Borosilicate Glass Sculpture
1550.00
Rearing Stallion

ORIGINAL
Rearing Stallion
Rearing Stallion
6.5" x 4" x 9.5"

Borosilicate Glass Sculpture
675.00
Trotting Arabian

ORIGINAL
Trotting Arabian
Trotting Arabian
5.75" x 3" x 7.5"

Borosilicate Glass Sculpture
850.00
Gallery of Glass Horse Sculptures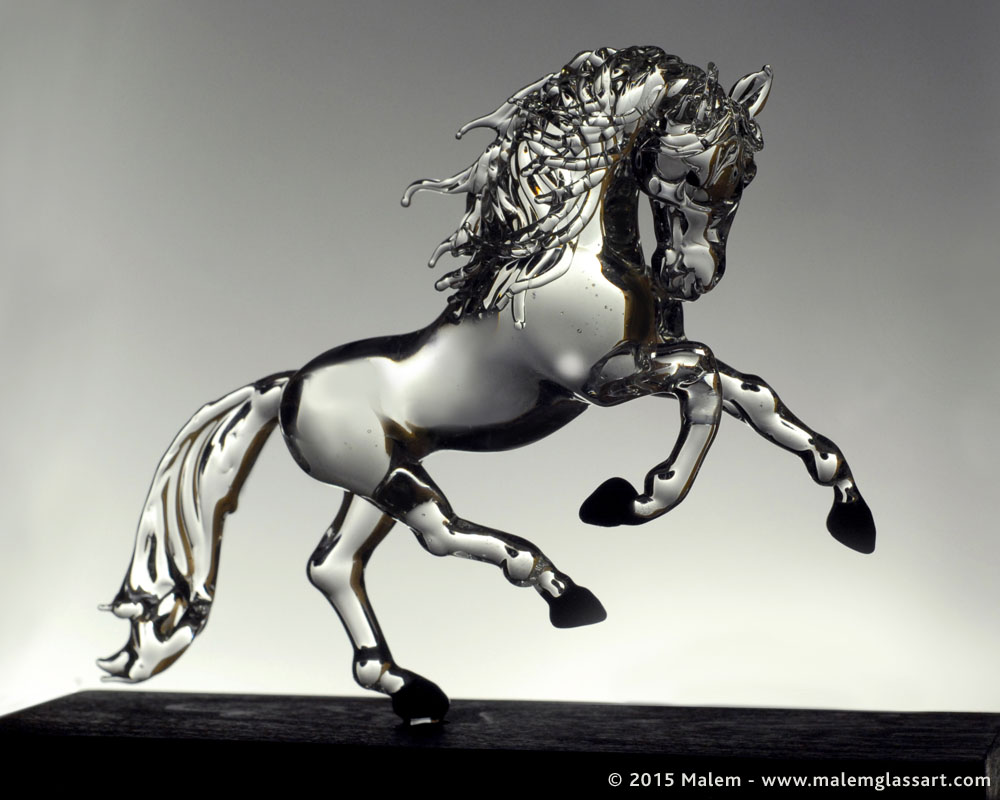 Cantering Andalusian
Borosilicate Glass Horse Sculpture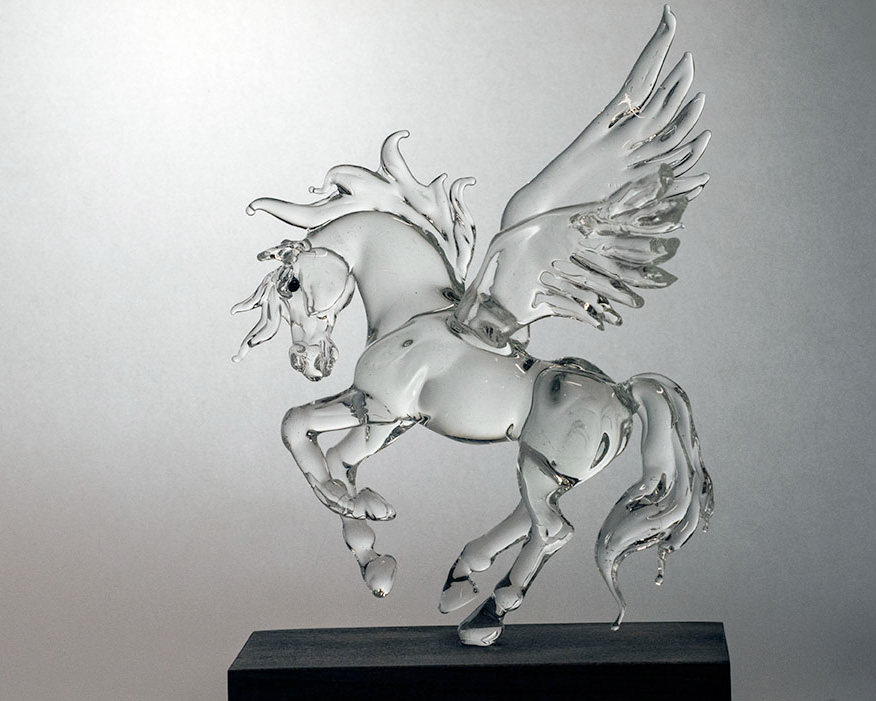 Landig Pegasus
Borosilicate Glass Horse Sculpture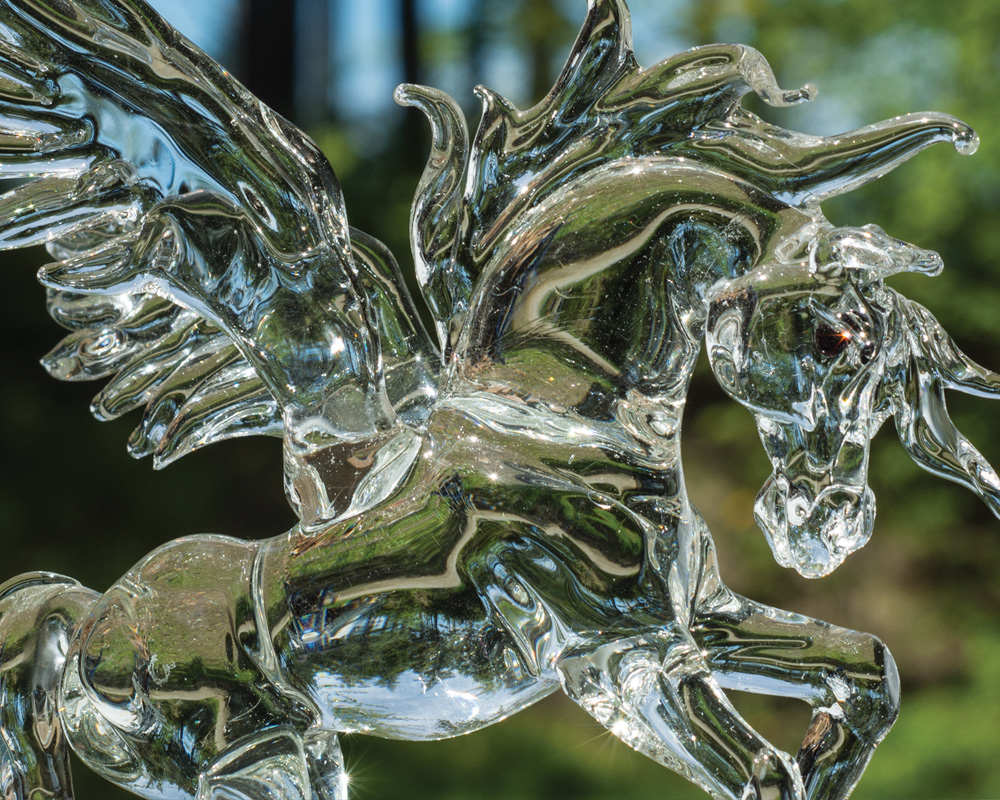 Landig Pegasus
Borosilicate Glass Horse Sculpture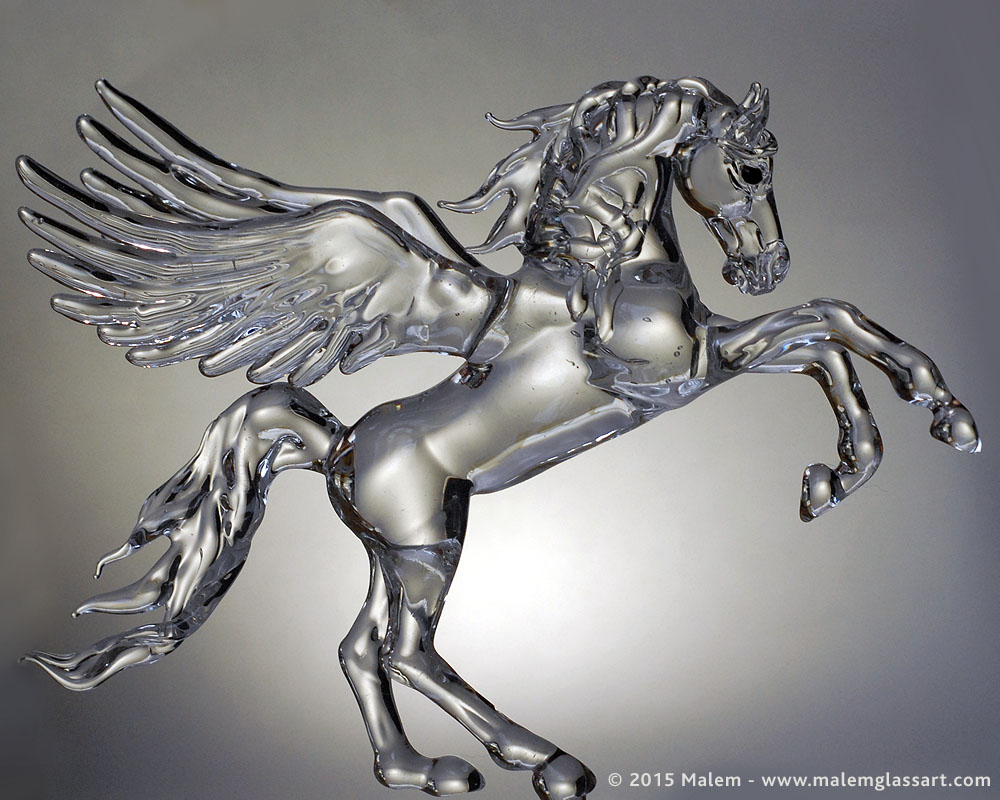 Iberian Pegasus
Borosilicate Glass Horse Sculpture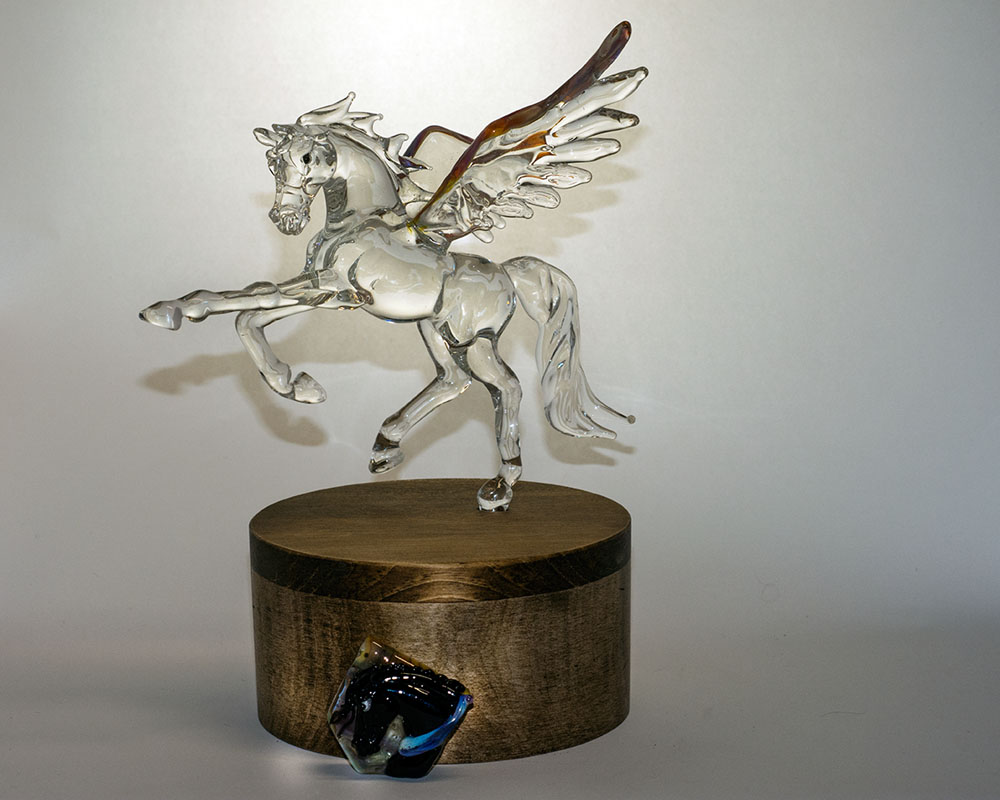 Black Jack Tribute
Borosilicate Glass Horse Sculpture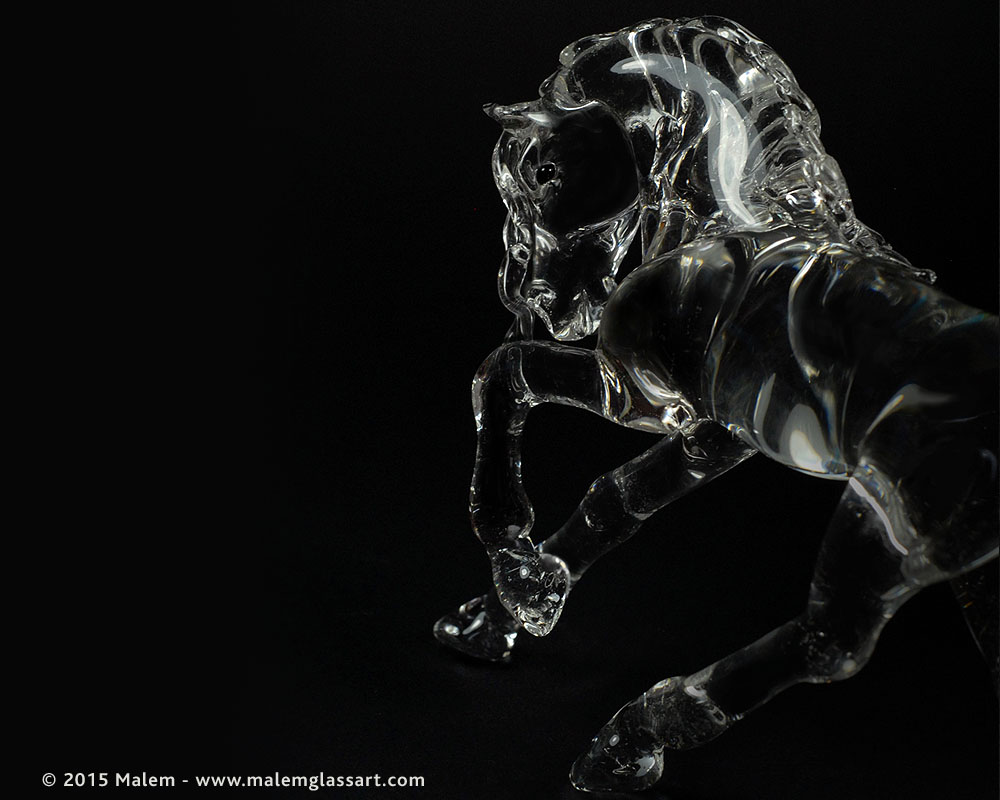 Silent Force
(detail)
Borosilicate Glass Horse Sculpture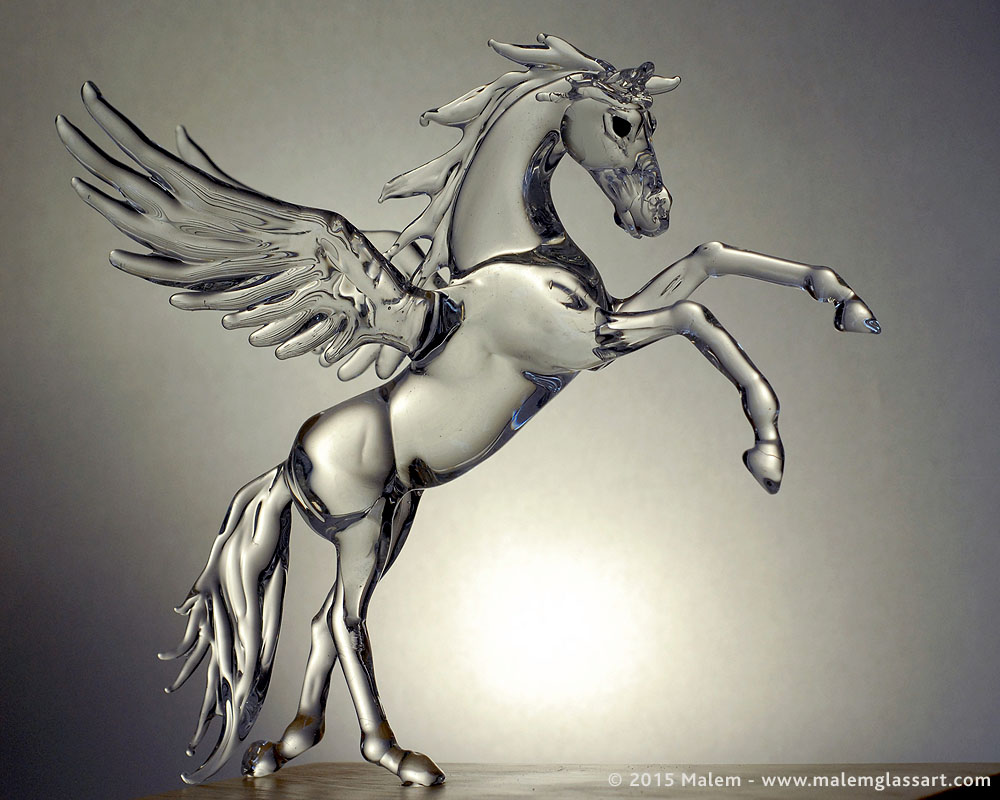 Pegasus Rearing
Borosilicate Glass Horse Sculpture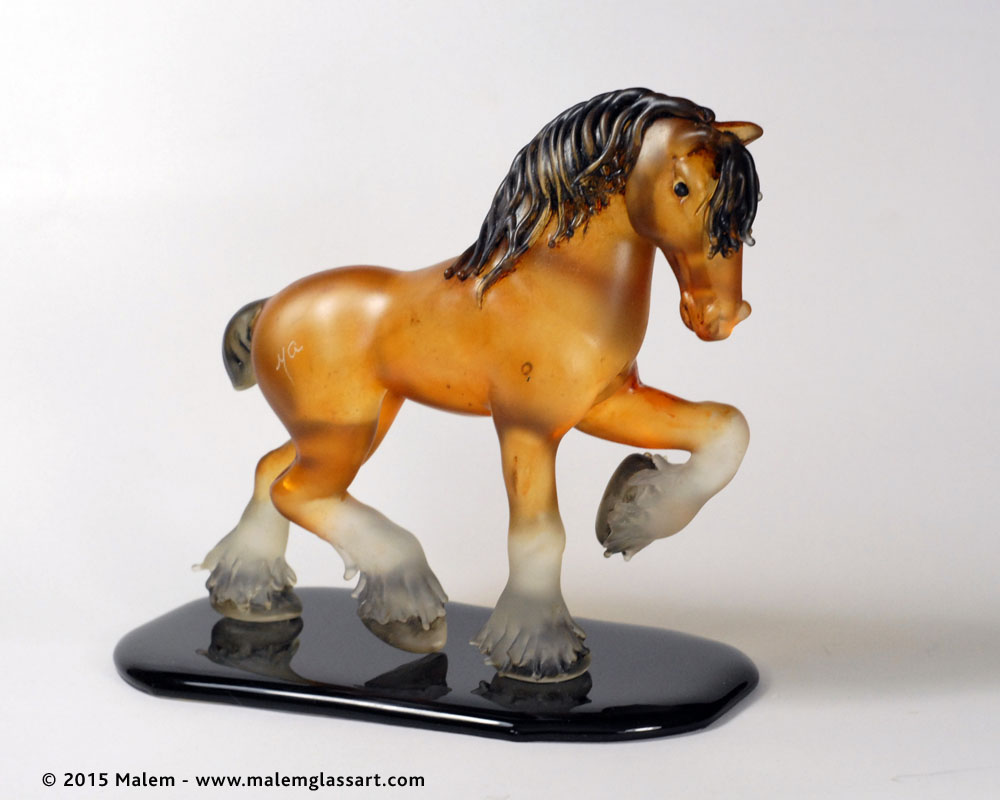 Clydesdale Trotting
Borosilicate Glass Horse Sculpture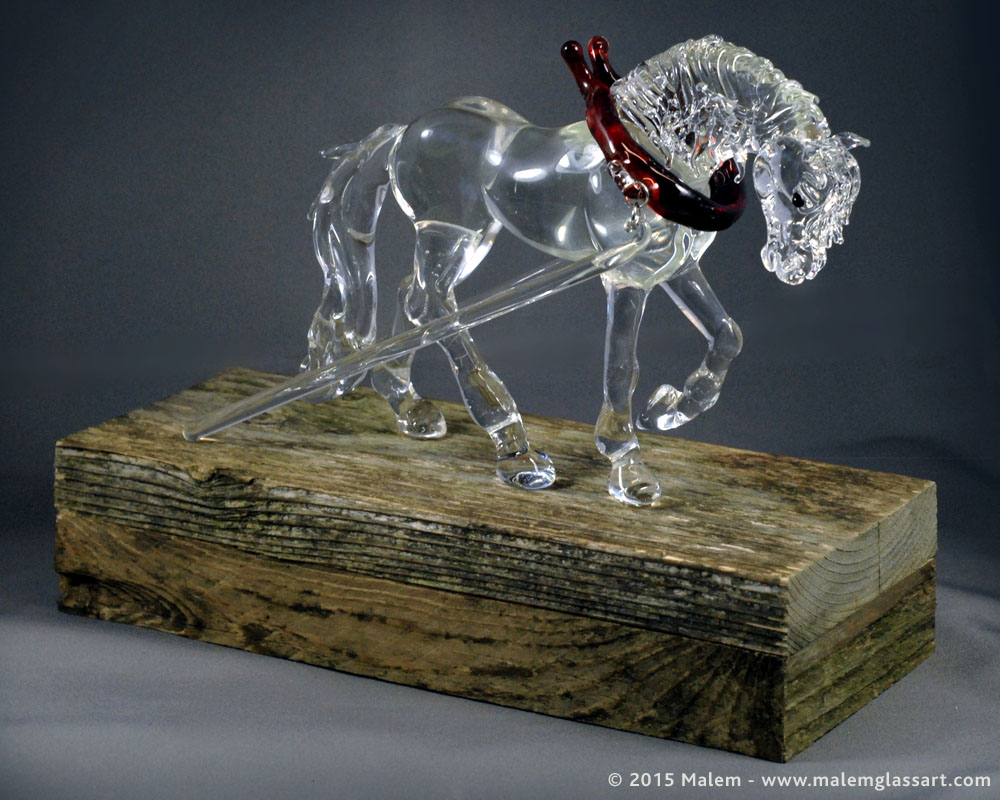 Ulderich Canadian Horse
(winner of 2 prizes)
Borosilicate Glass Horse Sculpture